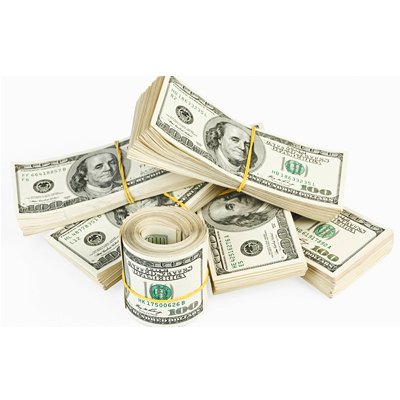 Do you remember that song, If I Had a Million Dollars? To most, a million dollars is still a substantial amount of money (and according to the Barenaked Ladies it could buy you a house, a boat, or a fur coat – but not a real fur coat 'cause that's cruel). But a HALF million dollars has become seemingly attainable at this day in age. $500,000 seems to be the new magic starting number for many first-time buyers in our local market.
So what will $500,000 buy in the greater Manhattan area? Let's look at the wish list. Most buyers work in Manhattan or Jersey City, need access to public transport, need more space than a shoebox for lifestyle, growing families or sanity, and finally, they need stability of community, safe neighborhoods and good schools. No small order.
Not only are most of our clients looking for a HOME, they're looking for a GOOD INVESTMENT.
Real Estate 101 goes something like this, find where you can spend the least money and get the most return. You can even put it on a bell curve, the goal being to buy at the bottom of the curve when it's on its way up.
So where can you find both the most bang for your buck AND the white picket fence dream, all within a stone's throw to the office? When looking around the Manhattan area, a few neighborhoods always pop up in conversation; Sheepshead Bay and Williamsburg in Brooklyn, Rego Park in Queens and Fordham in the Bronx. According to a recent NY Post article, a one-bedroom in Queens starts at $653,000. This tells us these neighborhoods are approaching the upper part of the curve. If we're trying to ace 101, it might be time to think outside of the box.
Right now, Zillow reports the median listing price for homes for sale in Jersey City at $585,000. Several Jersey City neighborhoods, like The Heights and Journal Square – are still at the lower part of that coveted curve, giving the benefit of both ROI and really nice homes. Plus, Jersey City has PATH and ferry options into the city, sometimes with shorter commute times than the aforementioned places, and excellent schools, restaurants, parks; aka community. Stay tuned for our personal favorites in our next post.
To answer the half million dollar question, if you can get a 1-bedroom in Brooklyn, what can the same amount of money (or less) buy on the other side of the river? The answer is the same commute, excellent neighborhood, and a much bigger, newer space. Here's a few favorites currently on the market: 
Tags: home buying, neighborhood, property investment, real estate, ROI