Tag: first-time buyers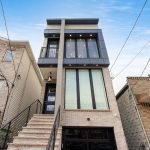 Making money while you sleep is a solid revenue generating principle. But what if that money was also made where you sleep as well? Multi-family homes are catching on as. . .
HOW TO NAVIGATE REAL ESTATE THROUGH MULTIPLE GENERATIONS We love you Mom and Dad, but this can get complicated. First time home buyers are their own brand of special. Personally,. . .