Sell all year long with these tips and tricks from our staging gurus
Walking through the front door of any property should bring emotions – good or bad. The difference often has to do with things not even part of the property itself; the furniture, finishings, cleanliness and flow. Staging has the ability to make you feel something when you walk through the door. When done well, it makes you feel at home, uplifted, and see possibilities for your future life. When done poorly, or not done at all, it can leave buyers feeling confused and under- or overwhelmed.
The National Association of Realtors estimates that for every $100 spent on staging a home, a seller can potentially recoup $400.
We sat down with our two go-to staging gurus to get the skinny on how you can maximize your sale price, and minimize your on-market time.
STEP 1: It's not about you
It's about them. You have to see it through the buyer's eyes. "We want to connect the house to the buyer, to make them see themselves within it," explains Will Garcia, local staging expert.
Stagers can't inject too much of their own personality, otherwise, they might alienate people. Our job is to help buyer's think less. We want them to say things like, 'I would love my desk there,' or 'My couch is the same size'.
THE TIP: Think of staging in terms of proper dinner table conversation, you want to neutralize the hot topics, like religion, politics and controversial subjects. So remove the mounted animal heads and replace them with a large mirror, nix the Christmas tree for a cozy throw, and say no to the oodles of dog portraits for an eclectic lamp or stack of books.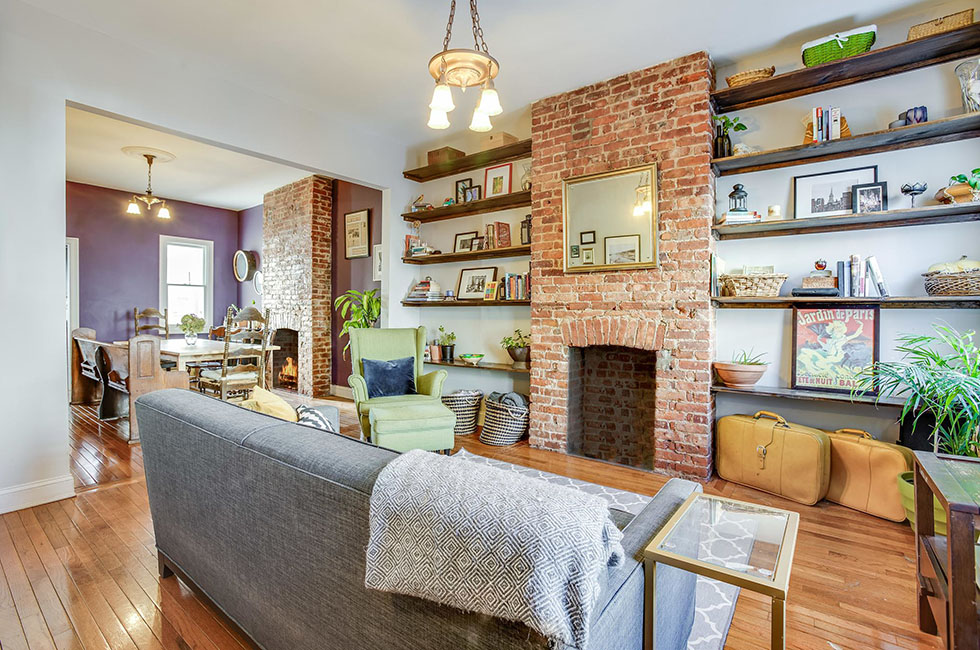 STEP 2: Zhush it up
Staging can be formulaic. "There are plenty of staging companies that do great work. The only trouble is it often ends up looking the same, like a hotel room or office space," explains Adriana Saber, creative designer. It's OK to branch out – to take a chance – remembering eclectic means interesting and charming, not controversial. "A Jute natural rug is my go-to piece, bringing in a Pacific coast vibe," says Adriana.
And Zhush-ing, a not-so-technical fabulous term, also means that the devil is in the details. "No inflatable pieces or temporary beds, instead purchase the mattress and box springs. Hide the unsightly. Get a bed skirt, and for goodness sakes make the bed with crisp clean lines," says Will. "We're creating a fantasy, and it's the details that will bring people in and out of the fantasy."
THE TIP. Unique, eclectic and polished pieces help people feel those good feels. Ditch the beige sofa for a velvet blue Chaise lounger, and when in doubt, bring in beach-chic for a relaxed and charming feel. If you can, use fresh flowers and real plants, or put a wild abstract painting on the wall.
STEP 3: Embrace the differences
Just like humans, each property is unique and should be celebrated. "Respect the room as it is. "Where there is light or shapes, the flow should work with it, not against it," Adriana tells us. "If there's a column in the middle of the room, paint it in chalkboard paint and make it a feature, not an eyesore."
"My job is to show people that they can get something so good in their budget, that's still so close to everything they love," explains Adriana. "On a recent project, a designer wanted to utilize the downstairs to emphasize the amount of space available. We realized we could fit a huge rustic 12-person farm table, something usually only available to buyers in the suburbs," These are things most people never think they'll be able to afford in an urban living space, but they can. Staging well can do that.
THE TIP: Find what's different and highlight it. Show buyers that property's unique potential they might not always get in that market; an outdoor area, space for a huge sectional, or a second living room.
STEP 4: Feel the flow
"You can always make furniture fit, but if you can't make a journey from the front to the back and back out again, we haven't done our job," says Will. Try to create a journey for the buyer to realize "this is my home".
Part of flow is balance. When staging, we're often working with brand new spaces. "Bring in natural wood elements, or older vintage decorative elements, to balance the newness," advises Adriana.
THE TIP: When designing your staging, make sure the buyer can envision their everyday life throughout the entire home. And whatever you do, create balance. Balance between modern and vintage, color contrast, or less versus more.
MEET THE GURUS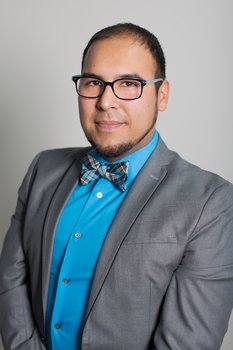 William Garcia
Sawyer Smith, Real Estate Agent, Staging Partner & Field Agent
William started his real estate career in property management over a decade ago, and has honed his staging and industry skills with Sawyer Smith Residential and partners over the past 6 years. @will.i.amrealestate
Adriana Saber
Found Objects Owner & Real Estate Agent
Adriana owns and operates a local staging company, Found Object Interiors. With a design background and Interior Design certifications from NYSID, Adriana uses her sharp eye and real estate expertise as a Sawyer Smith Residential agent and local staging expert. @adriana.jerseycityrealestate