What to do when caught between two properties that check all your must-haves.
In a recent Instagram story titled This or That, we asked followers to choose between their favorite property finishings and amenities. Chrome or black matte fixtures? Rooftop or backyard outdoor space? Mosaic or monochrome backsplash? Flat white or matte grey custom cabinetry? Bike storage or parking? With so many great features to choose from, buyers need a strategy to narrow down options. To solve the riddle, we're going to pair two impressive properties that seem quite similar on paper, but actually meet totally different needs for our buyers.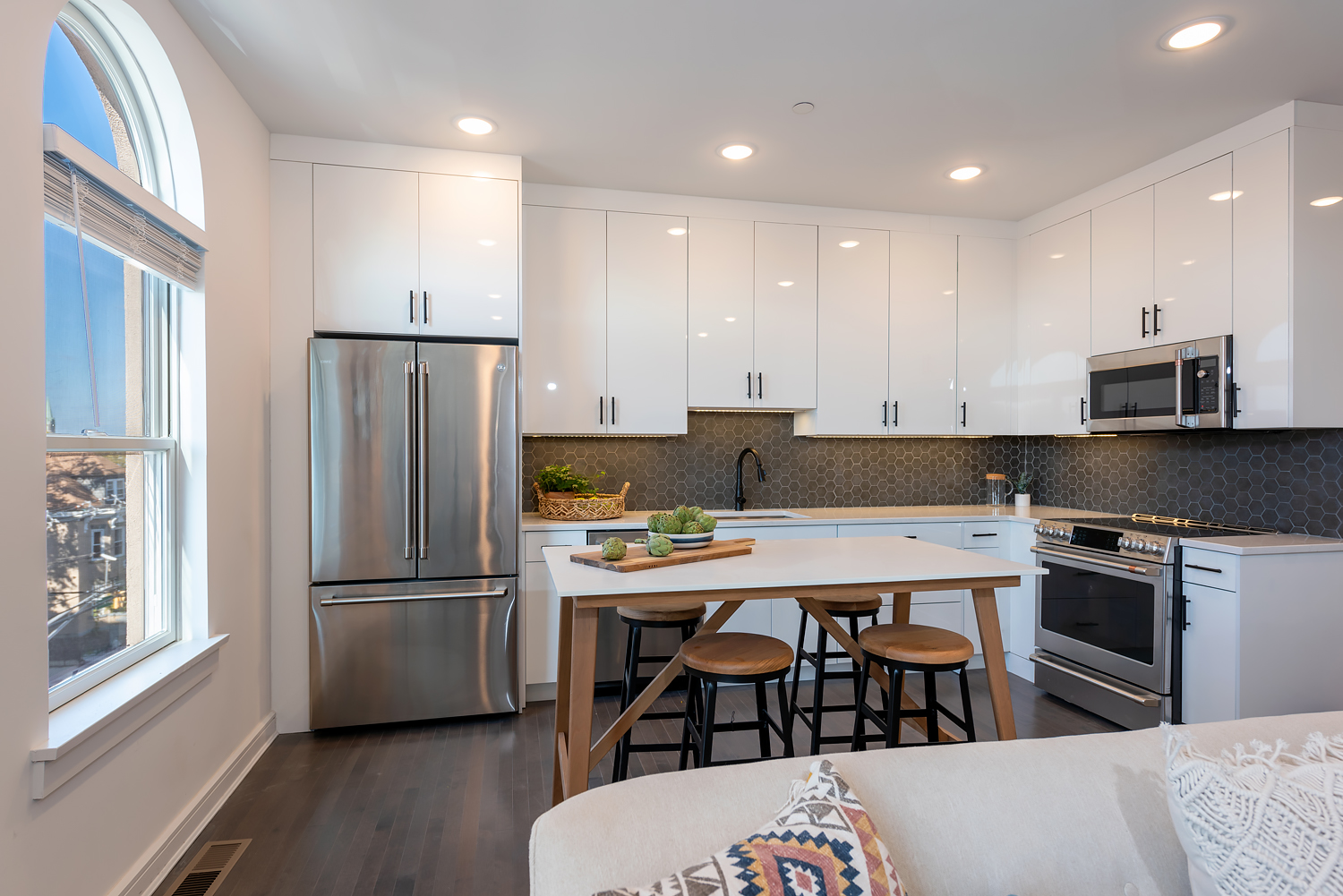 MAKE A LIST
Start by putting the two properties side-by-side on paper, spreadsheet, notes or whatever your organizational preference. Remember your original must-haves from your realtor search, things like size, location, price, amenities, move-in ready, low maintenance, HOA and schools. Order these by importance.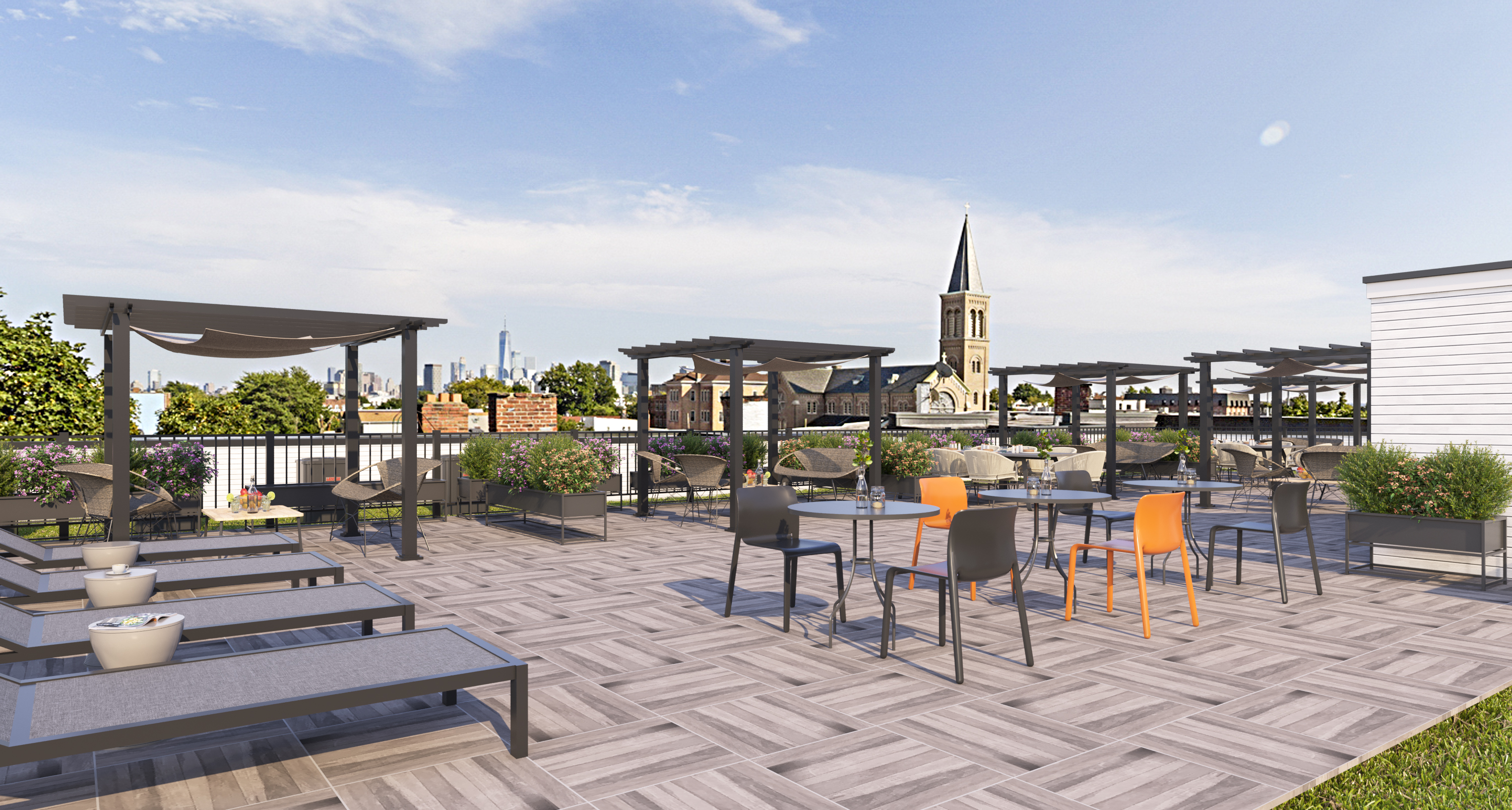 THE SAME GAME
List out the commonalities in the two properties. For example, The Summit and The Manhattan are both brand new construction, so move-in ready with low maintenance. Both offer deeded parking (urban luxury!) and a shared roof deck with insane NYC views for outdoor escapes. Both have a small number of units to give an instant community and security without feeling like you're in a hotel. From an investment standpoint, both have options in the $5- to $600,000 range.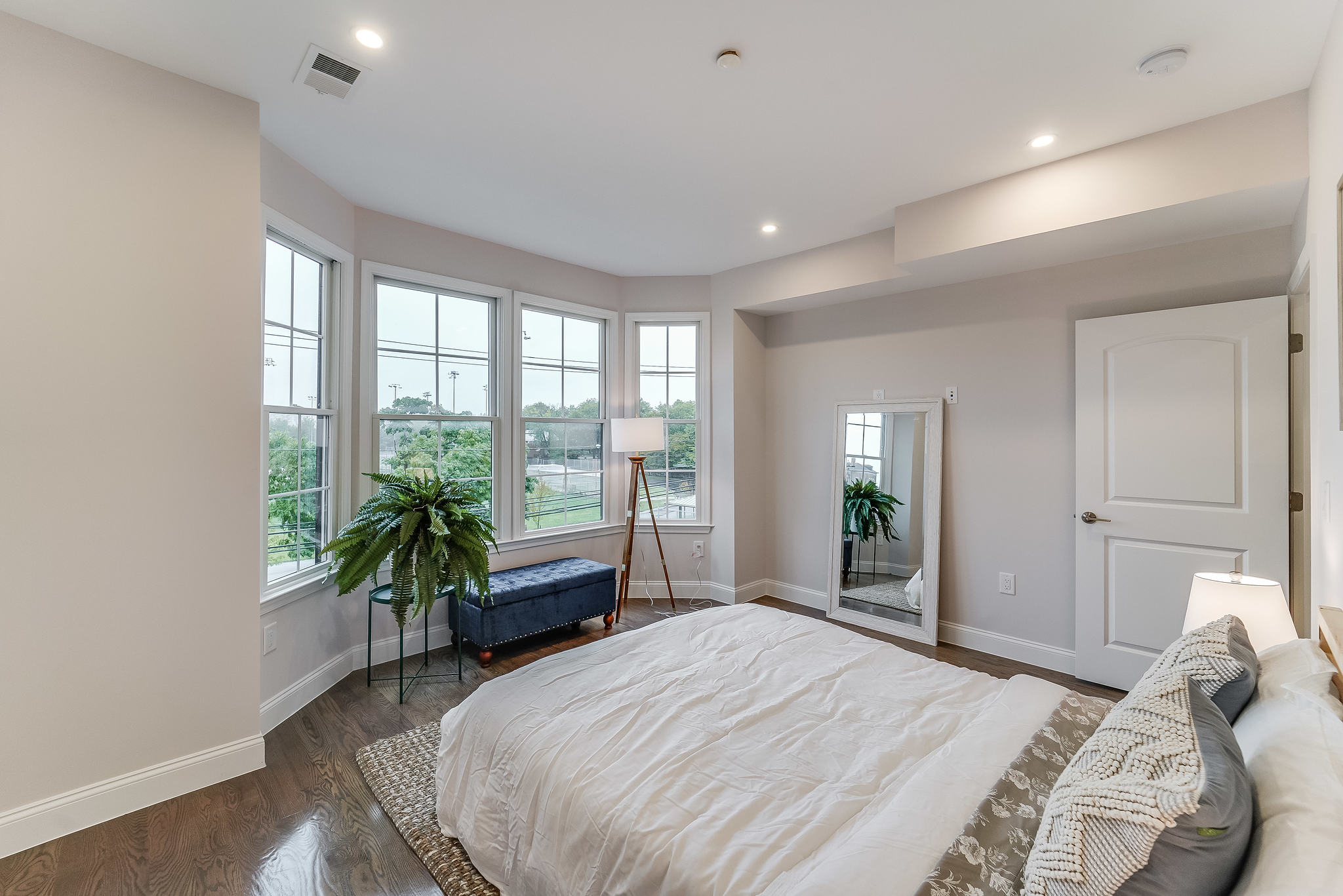 SORT IT OUT
This is the part that's been causing you all that grief. In this step, list out all the differences to the properties. Here's an example of items to include.
The Manhattan
Pershing Field Park – Views and direct access to large green space and facilities
Traditional design – Beautiful classic finishes like quartz and crown molding
Consistency – Units all have similar floorplans and prices for simple shopping
Single floor units – A positive if split-level living doesn't work for you
Location – Coveted corner of The Heights close to Central Avenue, Hoboken and excellent schools
The Summit
Walkability – 3 parks in walking distance: Washington, Riverview Fisk and Pershing Field 
High-end finishes – Top-of-the-line GE Profile induction cooking series oven, among others 
Elevator – Easy unit access through secure lobby
Amenities – Bike storage and exercise room
Townhome feel with split-level 2- and 3-story floorplans
Variety – Wider range of floorplans, sizes and prices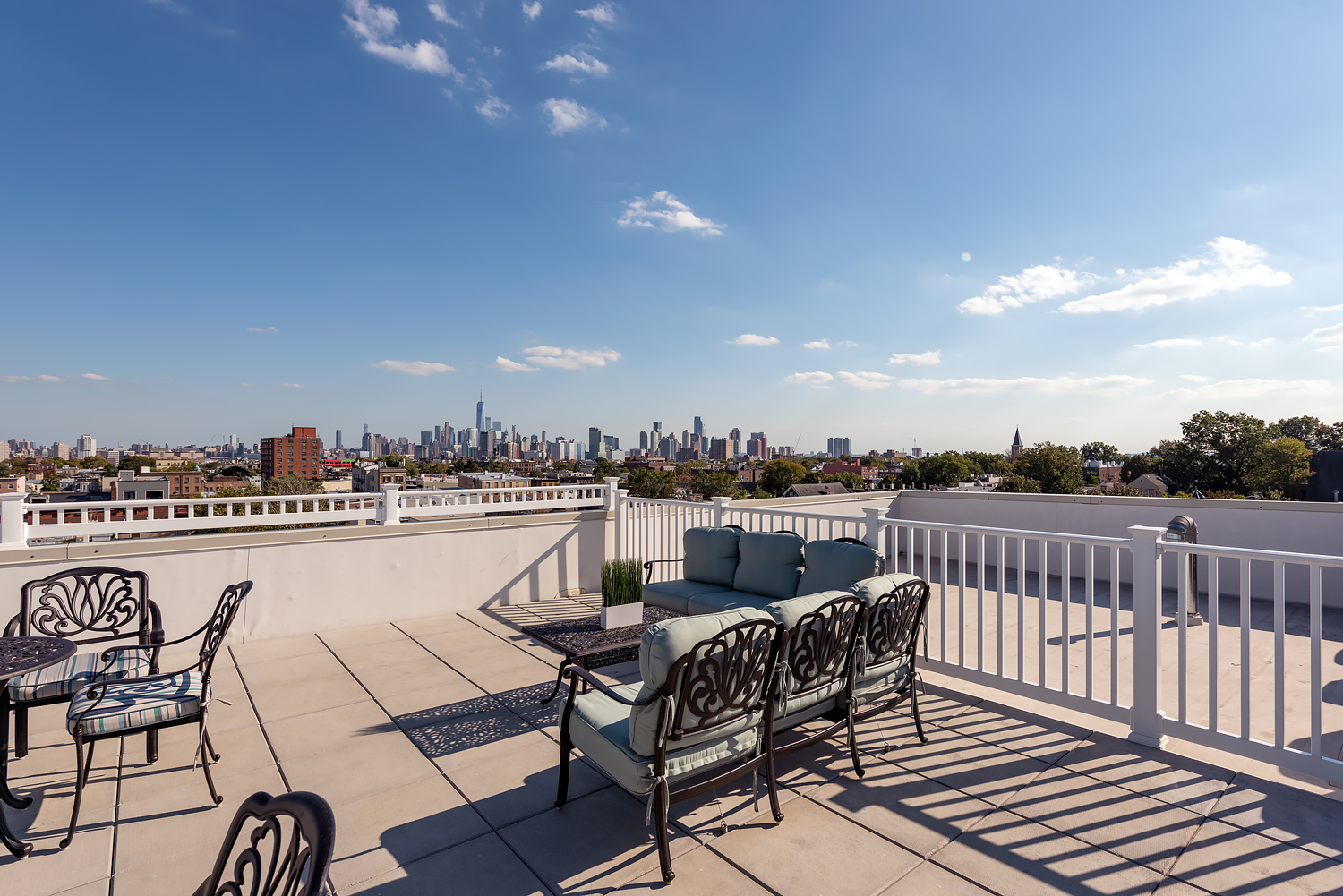 MAKE THE GRADE
Think of this like a property report card. One list may be longer than the other, but some assets are more important than the others. Weight the differing attributes accordingly. For example, if walkability to work is my top priority, that line would get a higher score. Also remember some things can be changed or solved for on a property, like finishes, while others can't, like size.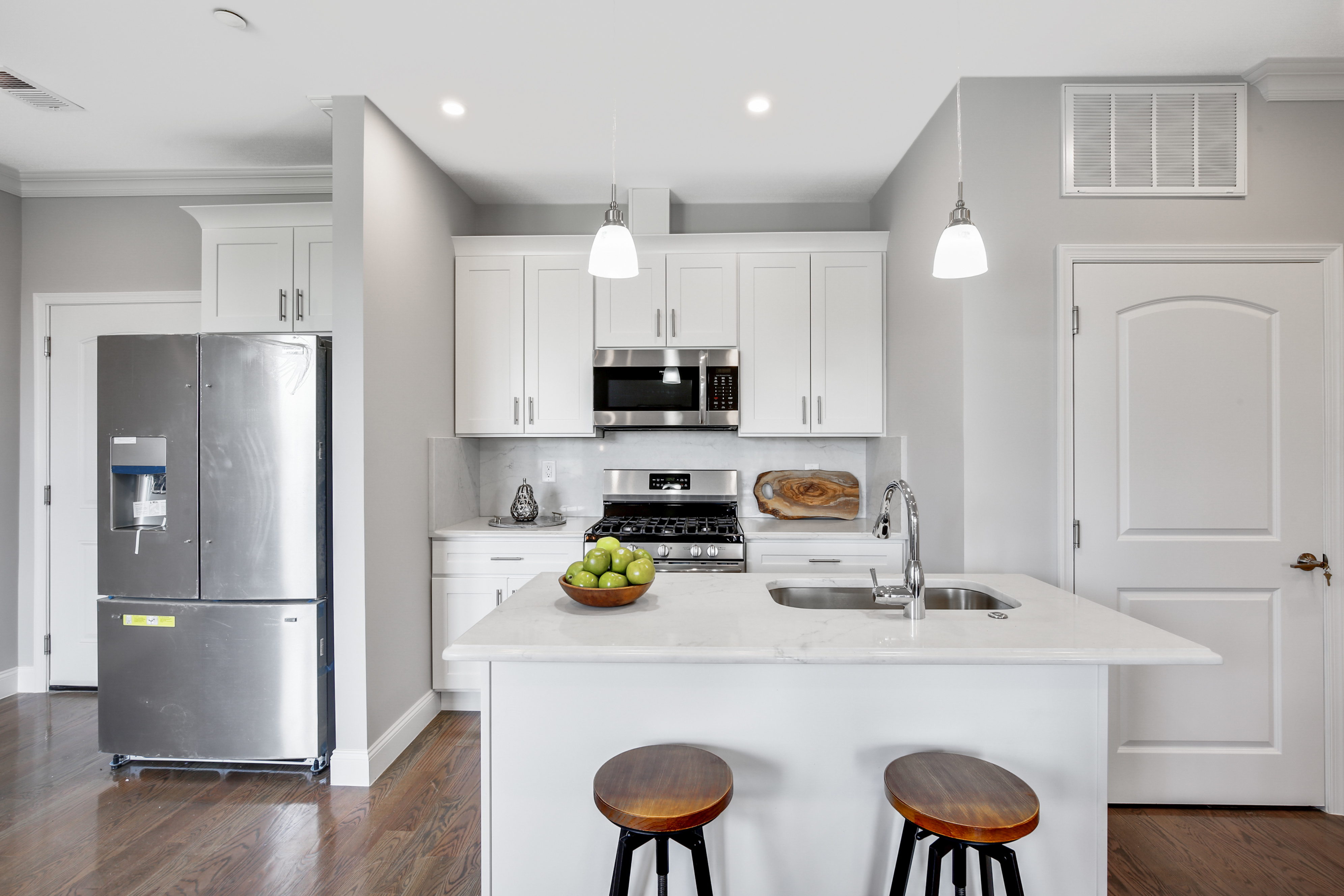 GUT CHECK
Sometimes everything looks great on paper, but it's still hard to make a choice. Pay attention to your intuition! Phone a friend if it helps. Be mindful not to call someone who's going to tell you what you want to hear, or inject their own set of criteria, but rather someone who can provide an objective point of view.
Good luck with making or moving to your perfect home during this period. And remember, sometimes you can't go wrong with either option. In the case of The Manhattan or The Summit, coin toss, anyone?